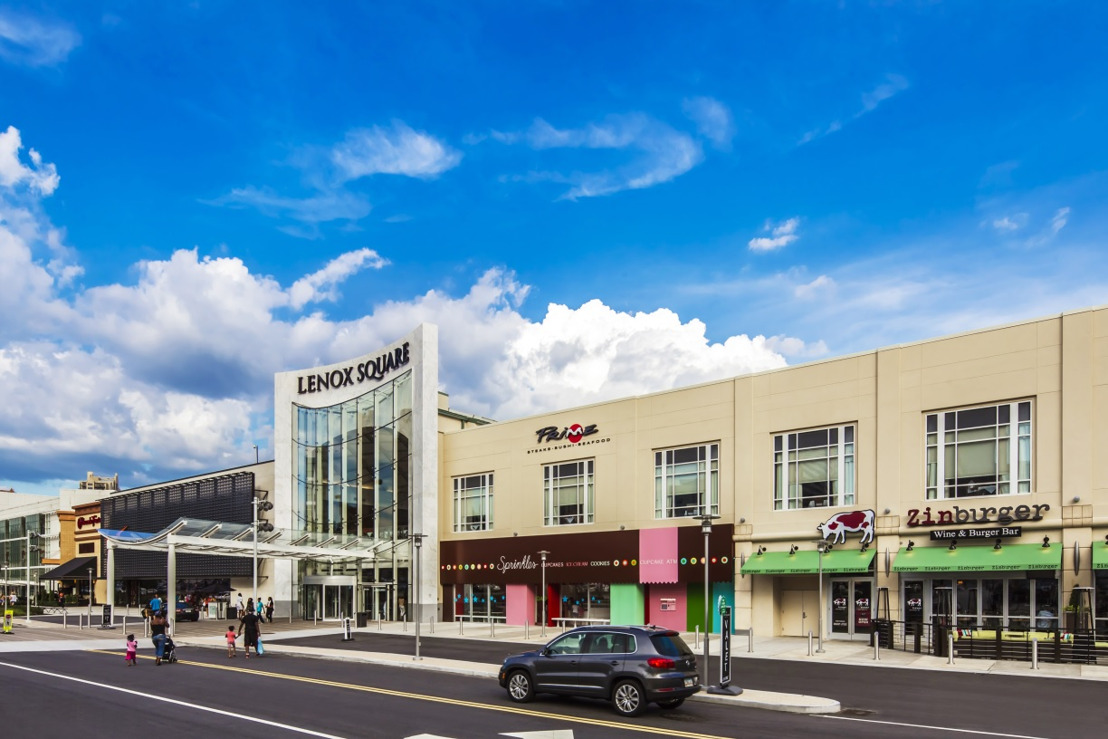 Coming soon to Lenox Square: Peloton and ivivva
Additional new offerings include UnoDe50, Taziki's Mediterranean Cafe and Rise Pies
Thursday, March 24, 2016 — Fitness fanatics can anticipate the latest trend in cycling this summer at Lenox Square, the iconic shopping and lifestyle destination located in the heart of Buckhead. Management announced today that it will soon introduce a Peloton showroom to its current retail mix. This announcement joins existing athletic options such as Nike and Athleta, as well as a new offering created by lululemon, ivivva, further enhancing the center's lifestyle and athletic options.
The hottest experience for at-home indoor cycling, Peloton delivers rides from the top indoor cycling coaches to riders around the world. The state-of-the-art bike offers 10+ daily live rides and 1500+ on-demand rides, all filmed at its studio in NYC and streamed straight to its unparalleled stationary bike. The new retail showroom will be located on the second level across from Athleta in a 926 square foot space, offering shoppers the opportunity to test ride the latest spin bike on the market.
Created by lululemon, ivivva celebrates girls by designing beautiful, technical athletic wear (in sizes 6-14) and experiences that connect them through movement. From running and yoga to dance and goal-setting, ivivva stores offer a variety of complimentary athletic classes and Dreams & Goals programs that inspire girls to dream big. ivivva will celebrate its grand opening Friday, March 25 – Sunday, March 27 with activities for the whole family including a scavenger hunt, DJ PJ Dance Party and a complimentary yoga class. Its new store at Lenox Square will be located on the second level across from William's Sonoma in a 1,800 square foot space.
Scheduled to open in early May, UNOde50 will offer unique handcrafted men's and women's jewelry made in Spain. The brand was established in the late 90's by a group of designers who were passionate about creating bold handcrafted designs with the philosophy of creating 50 units of each design. UNOde50 continues to fulfill its promise of exclusivity through limited editions of 50 pieces that are released with each collection. UNOde50 is present in over 40 countries with more than 100 stores in major cities around the world including: Madrid, Rome, Milan, Berlin, New York, Miami, Tokyo, Moscow, Panama, and Paris keeping its core philosophy of exclusiveness through a highly crafted production process. The new store will be located on the second level near Macy's in a 737 square foot space.
Rounding out the latest additions, shoppers can also enjoy two new dining options in the Lenox Square Fashion Café. Taziki's Mediterranean Cafe is a casual dining restaurant that specializes in innovative dishes using wholesome, fresh ingredients and flavors. Its menu is packed full of original chef-driven recipes prepared daily from fresh ingredients, and the eatery believes in bringing Southern hospitality to delicious Mediterranean dishes, giving families healthy alternatives for their dining options. Opening in April, Rise Pies will offer its line of both classic and specialty pizzas. Foodies can also build their own pizza by choosing from three kinds of dough, six sauces, eight cheeses and 23 toppings.